Creating a website takes dragging and dropping elements into a set template these days, leaving many people wondering if website builders like Wix will eventually replace the need for web development. While using Wix may help you quickly create a professional-looking website, there are some downsides.
Web developers can create custom websites with clean code, fully customized capabilities, and excellent SEO. Wix makes creating a website simple, but Wix websites can be slower, less unique, and harder to rank on search engines. 
In the following sections, I'll weigh the pros and cons of using Wix and web development to build a website. I'll also discuss why Wix will never be able to replace the need for web development in the future.
Will Wix Replace Web Developers?
Wix will never replace web developers. Wix is an excellent platform for small-scale websites. Still, it needs more customizability, is far too simple for some businesses, and could perform better with SEO as a custom website. Wix websites are also prone to slowness and challenging to index. 
Although website builders are simple, practical tools for people unfamiliar with coding and web development, they do not replace the need for web developers. 
A custom website from a web developer will always be superior to a Wix website, as custom websites run faster, are more customizable, have more capabilities, and generally rank better in search engines.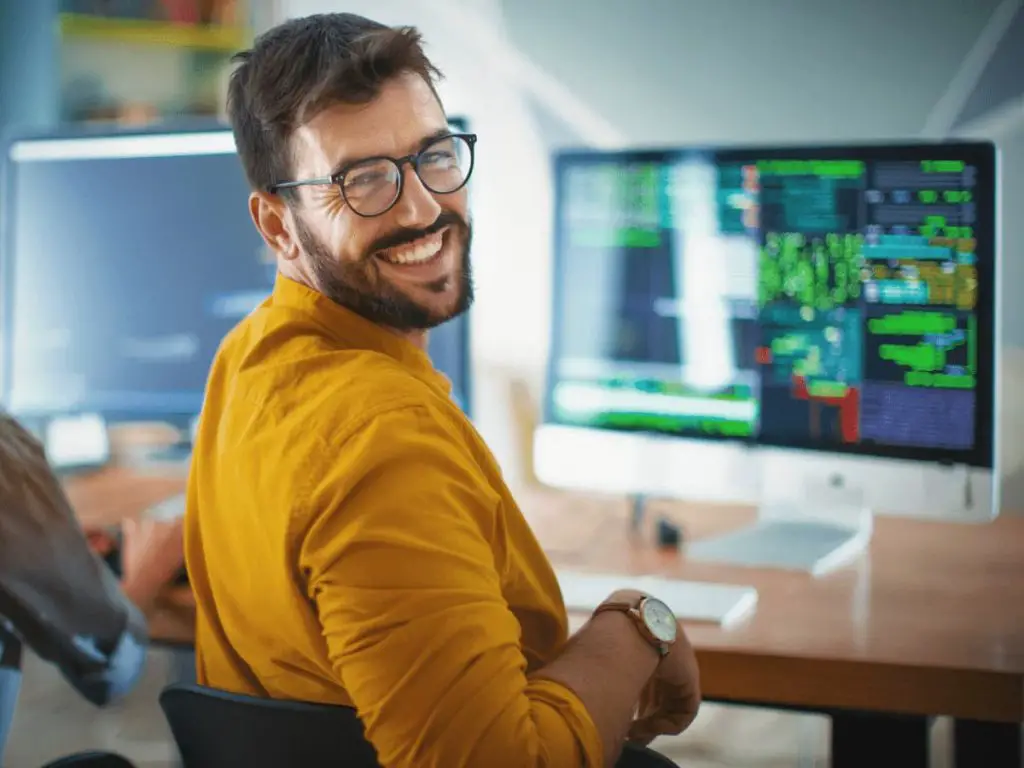 So, let's explore why anyone might choose Wix over web development or vice versa. 
The Pros and Cons of Wix for Website Building
Wix offers everyone an easy way to build a website without code writing. This feature is fantastic for most people but has quite a few disadvantages. 
The Pros of Using Wix
Wix could be the right choice if you want to start a customized website without investing too much time or money. 
Ease of Use and Cost
Only some people who want to start a website have an education in web development, leaving them with one critical decision: should they use a website builder or hire a professional web developer? 
The choice is clear for small businesses, people who want to start a personal portfolio, or people who don't have the budget for a web developer. Wix or another website-building platform usually wins. 
Wix is inexpensive and can even be free if you don't want to buy a domain and hosting. 
Plus, its drag-and-drop editors make it easy for anyone with a mouse and a keyboard to create a professional-looking website. 
It's Easier To Use Than Most Website Building Platforms
Wix is notoriously simple, which has made it a popular framework. Other website builders like WordPress are slightly more nuanced, but with Wix, you can build a website in a matter of minutes. 
Wix offers more customization options for each template than builders like WordPress. With Wix, you'll have more customization options with the free version than with the accessible version of WordPress.
Therefore, it's one of the best platforms for people who want to start a website free of charge. 
The Cons of Using Wix
While these pros sound great, Wix cannot stack up compared to a website built by a professional web developer. Here's why:
Limited Customization
Wix may have some great themes, but at the end of the day, you must choose one of these themes and stick with it. However, when you develop your website, you build the appearance and integrations from the ground up, allowing you to brand your website perfectly. 
The freedom of customization that comes with developing your website allows you to stand out from your competitors. 
Wix Websites Usually Have Code Bloat
Wix is well known for its aesthetically pleasing themes, stunning and professional-looking animations, and interactions. However, to make these animations and interactions work across all Wix themes, they usually have code bloat—or far too much code for them to run at high speeds. 
Thus, with Wix sites, using these animations takes away speed and efficiency in your website, not to mention storage space. 
However, when developing a website from the ground up, the back-end and front-end developer can integrate similar animations into a webpage with much more efficient, stable code. 
Thus, turning to professional web developers is the best action if you want a website with plenty of animations and app integrations. 
Wix Doesn't Perform As Well With SEO
There are several reasons why Wix sites usually do not perform as well on search engines as other websites. Some of the leading causes are: 
The code bloat in Wix sites makes them slower, and google pushes down slower websites. 
Wix uses JavaScript, which might slow down the indexing process. 
Wix does not allow you to alter your sitemap, which may make it harder for google to recognize canonical pages and index your site.
You don't have much control over your URLs, which might make it difficult for Google to find your keywords. 
You won't have access to detailed analytics for your website via Wix. 
Still, if your content is good, you can rank highly on search engines with a Wix site. However, it may take more time and better content when using Wix than a bespoke, fully web-developed site. 
So, if your website is in a competitive niche and you want to rank highly, developing your website is the best way to get more pageviews. 
The Pros and Cons of Web Development
As I mentioned earlier, web development will always be a desirable career with plenty of demand. Let's get into the details and talk about why it's still very relevant. 
The Pros
Web development is better than Wix because it allows you to represent your brand, integrate as many features as you want, and rank higher and faster on search engines.
Fully Customizable Websites
The most significant benefit of web development is that you can create what you want since you will not be working with a pre-packaged template. Instead, a web developer can design every element of your website to fit your needs perfectly. 
Unlike template-made websites, a custom webpage won't look like anyone else's.
In addition, with an experienced developer behind the keyboard, you can make changes to your website as your brand or business evolves. 
App integration is one of the best parts of this ability to customize your website. If you want to use eCommerce features, chatbots, streaming services, or AI in your website, a web developer can do that for you. However, you have limited options with Wix.
Faster, Cleaner Code
Professional web developers know how to write good code and how to do so to reduce code bulking. Thus, a developer can make your website faster and more lightweight. 
For example, web developers can opt to use languages other than Javascript in all places they can to ensure that your website's back end doesn't include any streams of unnecessary code. 
This benefit of web development is critical if you want fast loading times, reduced chances of crashing, and a seamless UI.
Better SEO Optimization
From clean sitemaps to the perfect amount of excerpts per page, the customizability of web development allows you to rank on search engines more quickly. 
The speed of your website will also make it easier for Google to crawl and rank your pages. 
Then, there's the customizability aspect. Being able to design your website strictly for clear brand representation and SEO will help your target audience find you on search engines. 
So, overall, web development and good SEO practices go hand-in-hand, which might make your website startup more successful than it would be if you used Wix. 
I love the customization that I can do as a web developer. Pretty much anything can be done to the customer's needs. A web developer's job however is sometimes to work in WordPress as well, especially when the customer doesn't need many custom elements on his webpage.
The Cons
The biggest con of web development is that it is a long-term investment of time and money. 
Requires More Security and Maintenance
With website builders like Wix, security comes built-in. 
However, web developers must add security measures to protect your website from hackers by hand. This process can be demanding and requires regular maintenance as technology gets smarter. 
If you do not keep up with automated security checks or if your web developer messes up, your website may be vulnerable to attacks.
Web Developers Can Be Expensive To Hire
Lastly, web development isn't for everybody because it can be pricey. Web developers are professionals who make a living off of their skills. Thus, web development is only a better option for you if hiring a developer is within your budget.
But on the other hand, as a web developer you will have a lucrative career and a well-paid office job, that is high in demand (it is fairly common to earn more than $100k yearly as a web developer).
Final Thoughts
There's a time and place for everything, which could not be more true when comparing Wix and web development.
Web development is the best way to go if you want a high-ranking, well-performing, fast, fully customized website representing your brand. However, Wix is an excellent option for small, personal websites since it doesn't cost much and doesn't take much skill to use. 
However, a website built by a web developer will always perform better than a Wix website. The only time to avoid web development is if it's outside your budget.