Web development professionals help to create, manage and maintain websites. Meanwhile, cyber security professionals protect these websites, alongside dedicated cloud servers and even hardware equipment, from bad actors like viruses, hackers, malicious code, etc. So with greater responsibilities, cyber security jobs provide better career benefits than web development jobs.
The average salary of web developers is significantly less than cyber security professionals. However, learning and getting into web development is much easier compared to cyber security. Both professions enjoy excellent job satisfaction scores with bright growth prospects.
In this article, I'll share a career comparison between web development and cyber security, so you can differentiate the pros and cons for yourself and pick whichever suits your needs.
Key Differences Between Web Development and Cyber Security
Here's a table on the major career differences between web development and cyber security. It goes over how both professions differ regarding average salary, learning difficulty, job requirement criteria, career satisfaction, and growth prospects.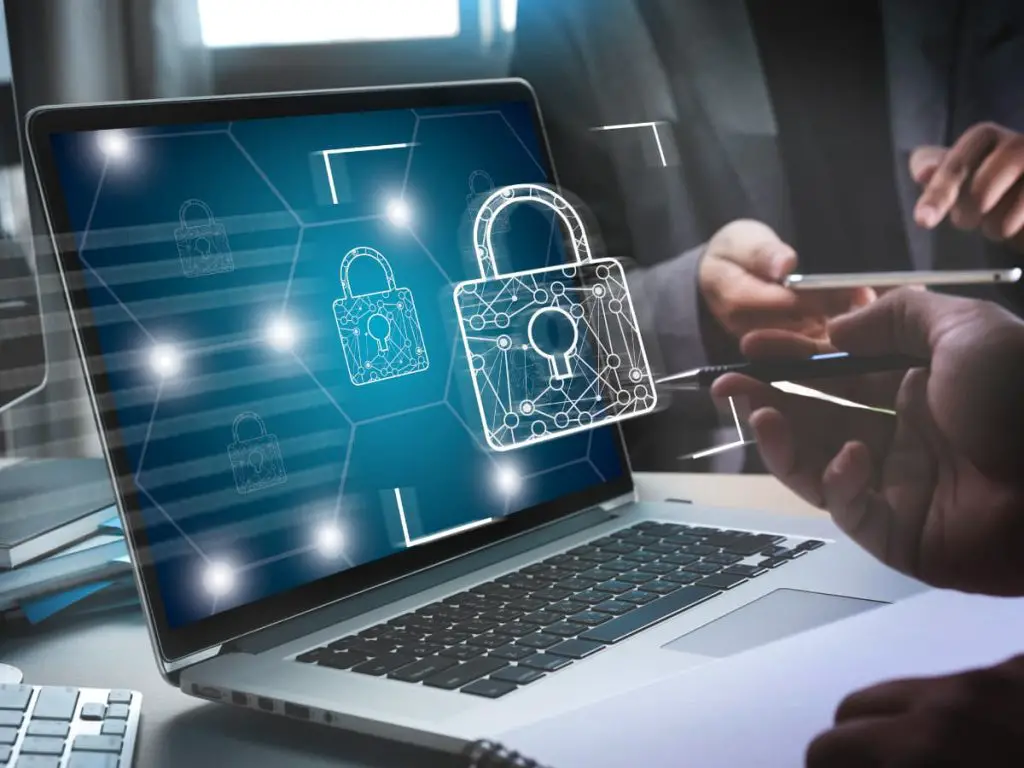 Area of Comparison
Web development
Cyber Security
Average Salary
$69k/year.
$92k/year.
Learning Curve
Comparatively less difficult since you only need to develop some coding knowledge.
You'll need to learn difficult programming concepts as you grow in your career and need to take on more complex projects.
Comparatively more difficult as you need to develop a core understanding of how software and hardware operate.
As you grow in your career, you need to stay on top of the tools and techniques used by hackers and know how to prevent them.
Necessary Qualifications
Demonstrable knowledge of building a website or managing a server.
A degree isn't necessary to apply for most jobs but having one certainly helps.
Almost all cyber security jobs require applicants to have a bachelor's degree or associate's degree.
Job Satisfaction
3.9 out of 5
4 out of 5
Future Prospects
Projected employment growth rate of 23% from 2021 to 2031.
Projected employment growth rate of 35% from 2021 to 2031.
Table: Key differences between web development and cyber security
Let's quickly go over each of these differences in more detail.
Info: I already covered a similar comparison between network administrator and web developer (link).
Average Salary
Cyber security professionals enjoy a higher average salary than people in web development.
On average, web developers in the US make around $69k/year. 
Of course, your exact salary will vary depending on your work experience and particular skill set.
For instance, front-end web developers make around $51k-$119k/year, depending on their years of experience. However, the more skilled senior web developers enjoy between $63k-$123k/year.
On the other hand, the average annual salary for cyber security professionals is around $92k/year.
Here, too, the exact figure will vary based on your skills and experience. 
For example, a junior information security analyst can expect around $53k-$113k/year, while a much more skilled and experienced information security manager can demand an average annual salary of $82k-$156k/year.
Learning Curve
Web development is comparatively easier and quicker to learn compared to cyber security.
The best thing about web development is that you can potentially find a job as soon as you learn the basics of building a website. This involves learning to work with HTML, CSS, JavaScript, and, if necessary, a few web development frameworks like React. 
If you join a web development Bootcamp, learning these skills will take as little as 2-3 months.
Note: I join a full stack web dev boot camp and in 14 weeks I learned enough that combined with my hard work, I was able to land my first web dev job.
In contrast, to get a job in cyber security, you need to learn more complex topics and build a solid foundation of how computers, software, and the internet works.
You could potentially learn the fundamentals of cyber security after completing a basic 4-month-long cyber security course. However, there are many things to learn, and you need to constantly upskill yourself if you intend to grow in this career.
It can take years of learning and hands-on experience before you become employable in the cyber security sector.
Necessary Qualifications
It's easier to land a job in web development than in cyber security. 
Most web development jobs don't require applicants to have a degree or diploma. If you can show your employer (or interviewer) that you know how to build websites and the basics of coding, you can most likely land a job. 
That said, some of the more reputable companies want degree holders when hiring web devs. 
Consequently, if you can manage the time and get the finances in order, investing in a CS (Computer Science) or software engineer degree/diploma will help you grow in your career.
In comparison, almost all cyber security positions demand applicants with a 4-year bachelor's degree or at least a 2-year associate's degree with a cyber security specialization before their applications are entertained. 
If you're already a working IT professional (without a degree), doing a reputed cyber security certification course like the CompTIA CySA+ might help you get your foot into the cyber security domain.
Job Satisfaction
Both web development and cyber security offer highly satisfying career paths. 
According to a Payscale survey of web developers, web development as a career option got an average job satisfaction score of approximately 78%, or 3.9 out of 5. A similar Payscale survey on cyber security analysts found them rated their professions with an average score of 4 out of 5 or 80%.
But are these numbers that high?
Well, to put this into context, only 51% of the US workforce is satisfied with their jobs – according to a 2017 report by The Conference Board. 
So clearly, web development and cyber security are very satisfying career paths for anyone interested in IT (Information Technology).
Future Prospects
Both web development and cyber security have massive future growth potential.
Regarding web development, the US Bureau of Labor Statistics (BLS) projects growth in the employment rate by 23% from 2021 to 2031. This comes down to over 21k+/year new job openings popping up over a decade for budding and aspiring web developers.
Similarly, cyber security is also a promising career option, with around 19.5k+/year new job openings from 2021 to 2031. This amounts to a 35% employment growth rate over the next decade.
These figures are phenomenal, especially considering the national average employment growth rate is around 0.72% per year or approximately 7.22% over the next decade.
Key Takeaways
Cyber security professionals earn more than web developers.
However, it is worth considering that learning cybersecurity is much more challenging. You also must have a degree to get a cyber security job which is not necessary for most web developer roles.
That said, both professions have excellent job satisfaction scores and future growth potential that are well above the national average.