Web developers and UX researchers are some of the most in demand jobs in the United States currently. While both can work together on a similar project, you may want to consider the specifics of these jobs before applying.
A web developer builds and programs user-friendly websites using coding languages. A user experience (UX) researcher seeks to get human insights in guiding design and how the application should be built to best serve the user. 
This article explores the differences between a web developer and a UX researcher.
Difference Between a Web Developer and a UX Researcher
Let's look at this table to highlight the differences between a web developer and a UX researcher.
| | | |
| --- | --- | --- |
| Area | Web Developers | UX Researchers |
| Job description | Responsible for programming and building user-friendly websites for clients. | Identify actionable and data-driven human insights to guide product design. |
| Average annual salary as of August 2022 | $67,587  | $111,876 |
| Job satisfaction | 3.3 out of 5 | 5.4 out of 7 (average for UX practitioners) |
| Educational background | Associate degree in any field | Bachelor's degree in any field |
| Career growth potential | Can progress to technology-related roles such as computer programmer, software developer, systems analyst, database administrator, information security analyst. May also take a freelance route. | Can take roles focusing on user experience, such as UX writer, UX designer, and product manager. May also venture into product design and marketing. |
Table: Main differences between a Web developer and a UX researcher.
Here's a deeper discussion of their differences:
Job Description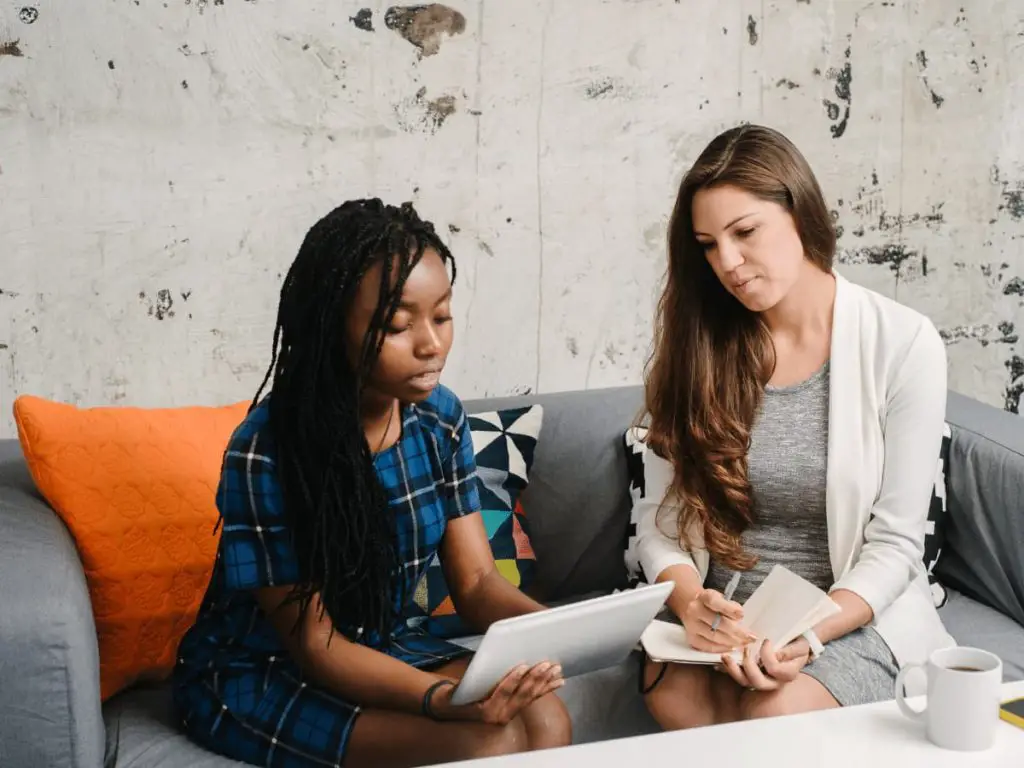 Web Developers
Web developers are responsible for programming and building user-friendly websites for clients. Their job requires working knowledge of coding languages like:
Web developers create and test applications for the websites they are building. 
They are also responsible for maintaining and updating the website and troubleshooting possible issues. Web developers may collaborate with internal and external stakeholders to grasp their requirements for the website they are trying to build.
There are three categories of web developers:
Back-end web developers make the website's structure and coding on the server. 
Front-end web developers are responsible for implementing the website's visual design using front-end coding languages and frameworks. 
Full-stack developers have extensive knowledge and experience in back-end and front-end web development. 
Some of the skills required in a web developer position include the following:
Coding
Search engine optimization
Communication skills
Organization
Customer service
Problem solving and critical thinking skills
UX Researchers
UX researchers are responsible for gathering user insights for product design. They focus on creating a data-driven research strategy to identify a product's user profiles, location, and preferences to aid product development. UX researchers present their research findings to designers and other stakeholders.
In creating a data-driven research strategy, UX researchers define the questions and identify the data collection method based on the needs of the product designers and other stakeholders to gather user insights. They also have a say in the timeline and budget of the research project, as well as the recruitment of potential participants.
Apart from research skills, some of the skills expected of a UX researcher include the following:
Problem solving and critical thinking skills
Project management
Design thinking
Communication skills
Collaboration
Average Annual Salary
As of August 2022, the average salary of a web developer is $67,587 in a year, with some companies offering as high as $150,000. On the other hand, a UX researcher earns an annual average of $111,876, with one company offering as high as $274,000.
New York City, Los Angeles, and Chicago are the highest paying cities for web developers. UX researchers can expect higher pay if they work in the California cities of Menlo Park, San Francisco, and San Jose.
Job Satisfaction
According to a CareerExplorer survey, web developers rate their job satisfaction at an average of 3.3 stars out of 5. They feel that their personality fits with their work as a web developer, and they enjoy the environment they are working for. Most are also happy with how their skills are best utilized.
In a 2020 survey by Nielsen Norman Group, UX practitioners, including researchers, rate their satisfaction at 5.4 out of 7. Many UX practitioners are happy with the process of their work, the opportunities available for their career, and the fulfillment of seeing how their work impacts others. They are also satisfied with the recognition they are receiving for their work.
Educational Background
Web Developers
Although an associate degree is the essential requirement for employment in the United States, there is no academic degree requirement to become a web developer. You can become one without formal web development education as there are online courses for anyone to learn coding languages.
However, it will be helpful for those who seek career advancement in web development to take a degree in:
Computer science
Web design
User experience
Certifications can also help in making a web developer marketable through upskilling.
UX Researchers
To land a job as a UX researcher, a bachelor's degree is required, although it doesn't have to be in user experience. Anyone with a degree in the following fields can apply for a UX researcher position:
Behavioral sciences
Technology
Psychology
Social sciences
Statistics or applied mathematics
Computer science
Information systems
Design
Career Growth Potential
Web developers can progress to other technology-related roles including:
Computer programmers
Software developers
Systems analysts
Database administrators
Information security analysts. 
They may also take a freelance route if they feel the corporate setup isn't for them.
UX researchers may take other roles focusing on user experience, such as UX writer, UX designer, and product manager. They can also branch out into product design and marketing roles.
Which Is Better: Web Developer or UX Researcher?
A web developer job will suit you if you want to pursue a career in information technology. A UX researcher position is better if you want a higher salary and are interested in human interaction and product design.
Final Thoughts
A web developer focuses on creating and maintaining a user-friendly website for their clients. A UX researcher seeks to gain insights on how a person uses their products that will aid developers and designers in developing their products.
Whether you choose to be a web developer or a UX researcher, it has to come down to your career and salary preferences.
You might also be interested in